How to Make a Replacement Post Motor HEPA Filter for Prolux Upright Vacuums
Owning any vacuum requires maintenance. At GreatVacs we understand the importance of understanding how to properly maintain your vacuum. In this video,...
How to Perform Basic Vacuum Maintenance
No matter what type of vacuum you have, they all have one thing in common – they need to be maintained. Just like anything with moving parts, a lack...
How To Replace A Kirby Vacuum Belt 
Kirby owners often ask us how to change the vacuum cleaner's belt! In this video, Dustin shows you exactly how to do it!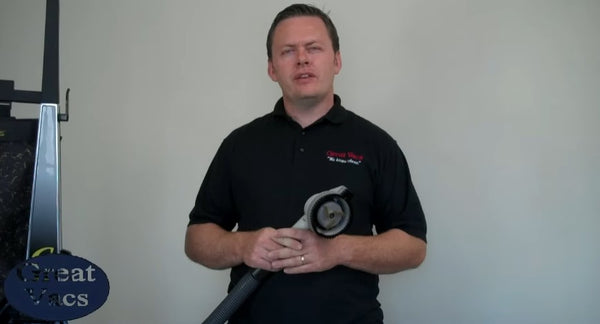 How To Use A Kirby Vacuum Zipp Brush Attachment
One question we get asked a lot is "How do you use a Zipp brush properly?" In this video Dustin shows you how it's done!
...