387% SATISFACTION GUARANTEED (Yep, no typo. We mean it)
5 Things You Never Knew Your Rainbow Vacuum Could Do.
Be the envy of the neighborhood without feeling robbed! This Rainbow will have your home looking like you don't have kids... Just saying, it will pick up more dirt than you knew was possible.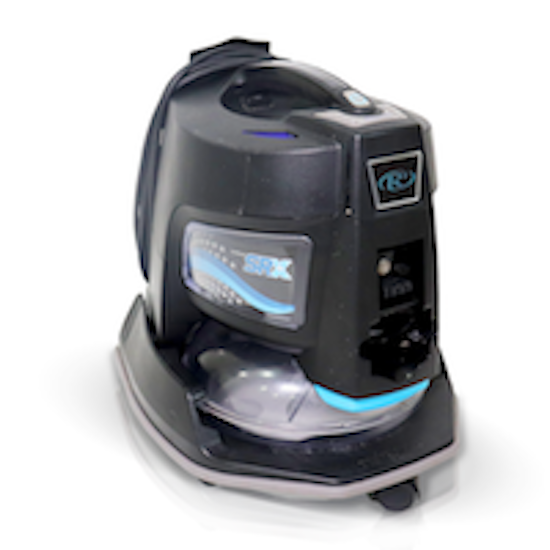 Rainbow SRX Model - 4 speed bagless Rainbow canister vacuum reconditioned to like new condition loaded with tools to clean everything in your home. The SRX is the newest model of Rainbow, which like all of the other past 2 speed models you can also use the SRX for both cleaning and air purification.  One big difference between the SRX and the previous 2 speed models is the SRX now has 4 SPEEDS and a timer.  This allows you to choose a certain amount of time you want the purification setting to run rather than having to manually turn the unit off like the past models.  This also gives you more options for fan speed, so unlike the past models which only had 1 low speed you can now choose between 3 fan speeds when using the purification setting.



Warranty - Of course, 5 whole years!
Guarantee - 60 day money back, no questions asked.
100% Rebuilt! - Sanitized and reconditioned. When you see this you will say "wow it looks like new"!
Worry Free - Few days over on your warranty? No worries contact us anyway, we will work with you.
Basic Maintenance - WE have you covered, with a NEW HEPA filter (installed) and 3 extra belts (1 installed) included.
Genuine Rainbow - Tried and true hoses and power nozzle that excel on any carpet type.
Filtration - Rainbow has you covered, water and HEPA Filtration. Dust is staying IN this vacuum.
Wet Pick Up - You will never cry over spilled milk again! And you can use your Rainbow to deep clean and shampoo your carpet to. (Carpet Shampooer sold separately - check out the "add-ons" section above!)
WARNING: This product can expose you to chemicals, which are known to the State of California to cause cancer and reproductive harm. For more information, go to www.P65Warnings.ca.gov
Attachments:
Electric Power Nozzle - Edge to edge cleaning with updated Stainless Steel brush roll pulls all the dust and debris from your carpet.  NEW motor design now uses a brush roll motor so you'll never have to replace any motor brushes on this unit.
Attachments - Electric main hose, floor tool, duster brush, crevice tool (great for finding lost change beside your car seat), and upholstery tool (with removable slider brush). All these tools fit in the included tool caddie.
Filters with the power of water. Always know the air coming back out of your Rainbow will be clean and fresh when you're filtering with water and the added HEPA filter. 


Details:
NEW canister brushless motor design now gives you 4 speed options and 30% more airflow
Low profile, self rising canister design - No more taking the canister off of the water bowl to remove and install it.  Just lift the main canister with the self rising option for easy removal and installation
Magnetic hose connection - Makes for a stronger hose to canister fit
Four speed action allows this vacuum to be used as an air purifier with 3 fan settings AND now has a built in timer
Dual filtration technology uses water and HEPA filters to keep dust out of your air.  Larger HEPA filter design gives even more surface area to trap any debris which may have been missed by the water.
Ranked #1 most dependable canister vacuum in the world by Consumer Reports.
Made in the USA!
The warranty is the best part of buying this vacuum. This is how it works. We love our vacuums but once its yours we never want to see it again. When we rebuild a Rainbow vacuum we NEVER take any shortcuts.
5 Year Motor and 2 Year Bumper to Bumper warranty through GreatVacs

60 day Money Back Guarantee......We are so confident you will LOVE it that you can send it back for any reason within 60 days of purchase (plenty of time to deep clean and shampoo your home).
We don't sweat the small stuff - Why is it when you go to use your warranty you notice it expired the day before?! Its like they have a button they push the day after your warranty expires! !@#$% Not here at GreatVacs! Go over your Warranty by a few days? No problem we still have you covered.
GreatVacs Cost for parts - Sometimes a small thing breaks on your vacuum. Its not worth sending your vacuum back for repair. For example lets say years go by and your brush roll wears out. Instead of sending your whole vacuum back to get it fixed we will just sell you a new brush roll at cost!